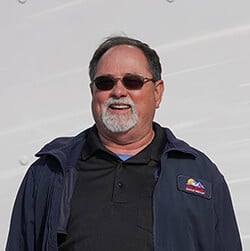 Al Puig
Avid outdoorsman
Loves boating, camping, fishing
Riding my Harley
Traveling
RVing
Kathy Puig
I love living is Southern California.
I am grateful to have 6 grandchildren: Aiden, Jakob, Luca, Kolton, Everlee and Sienna.
In my spare time, l love working out at the gym and meeting friends.
I practice Yoga, go hiking and walk my Golden Retriever, Isla.
Allen Puig
Enjoys spending time with his wife Kim, his three sons- Aiden, Jakob, and Kolton, and daughter Everlee
Loves camping and fishing – enjoying the outdoors
Riding quads and taking road trips with the family
Taking the kids to the park and amusement parks
Watching Aiden and Jakob play football and basketball while Kolton & Everlee try to keep up
Joey Gibellino
Lives in South Orange County with his wife Michelle, son Luca (age 7), daughter Sienna (age 1) and their dog, Sydney
Spends most free time keeping up with Luca and Sienna, who have endless energy
Die Hard Pittsburgh Sports fan (Steelers, Penguins, and Pirates) and Lakers fan
Active member of Saddleback Church
Enjoys traveling and taking family trips to the River and San Felipe, Mexico
Lewis Bailey
Our third generation family business started with Kathy Puig's dad, Lewis Bailey
Vietnam veteran, retired HVAC Professor, and HVAC business owner
He also helped out at the Orange County fair for many years
How We Began
Lewis taught HVAC classes in Springfield, South Dakota when Al and Kathy attended the university. Al attended the HVAC training program at the university and both he and Kathy worked while attending school. Lewis was a big part of the beginning of Alps Heating & Air Conditioning and this is why we call it a 3rd generation family business! We've been offering heating and cooling solutions for Orange County residents for decades, in fact, many of our customers still ask about him by name.